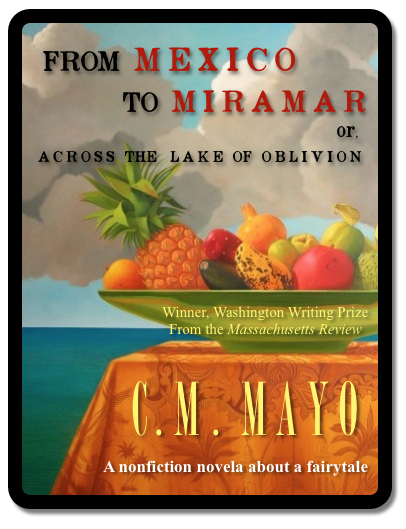 About the cover

Cover design: C.M. Mayo

Muse: Jan Morris

Cover Painting: "Cazador de Nubes"
by Edgar Soberón
Oil on canvas, 51 × 57 inches, 2005
Permanent Collection, Montgomery Museum of Fine Arts
Montgomery, Alabama >>View the painting in its entirety.

Cover Fonts: Opera Lyrics Smooth
freeware by maltedmedia;
Times Roman; Bordeaux Roman Bold LET.